RV Professor Gagarinsky opened the POI FEB RAS 2022 marine expedition season
24.05.2022
R/V Professor Gagarinsky voyage no. 79 has started 2022-year marine expedition season on May 20. The defined exploration areas include the northern part of the Sea of ​​Japan and the Tatar Strait. Expedition leader Ph.D. Maxim Georgievich Valitov heads geophysical and gas geochemical research teams with a total staff of 8 scientists.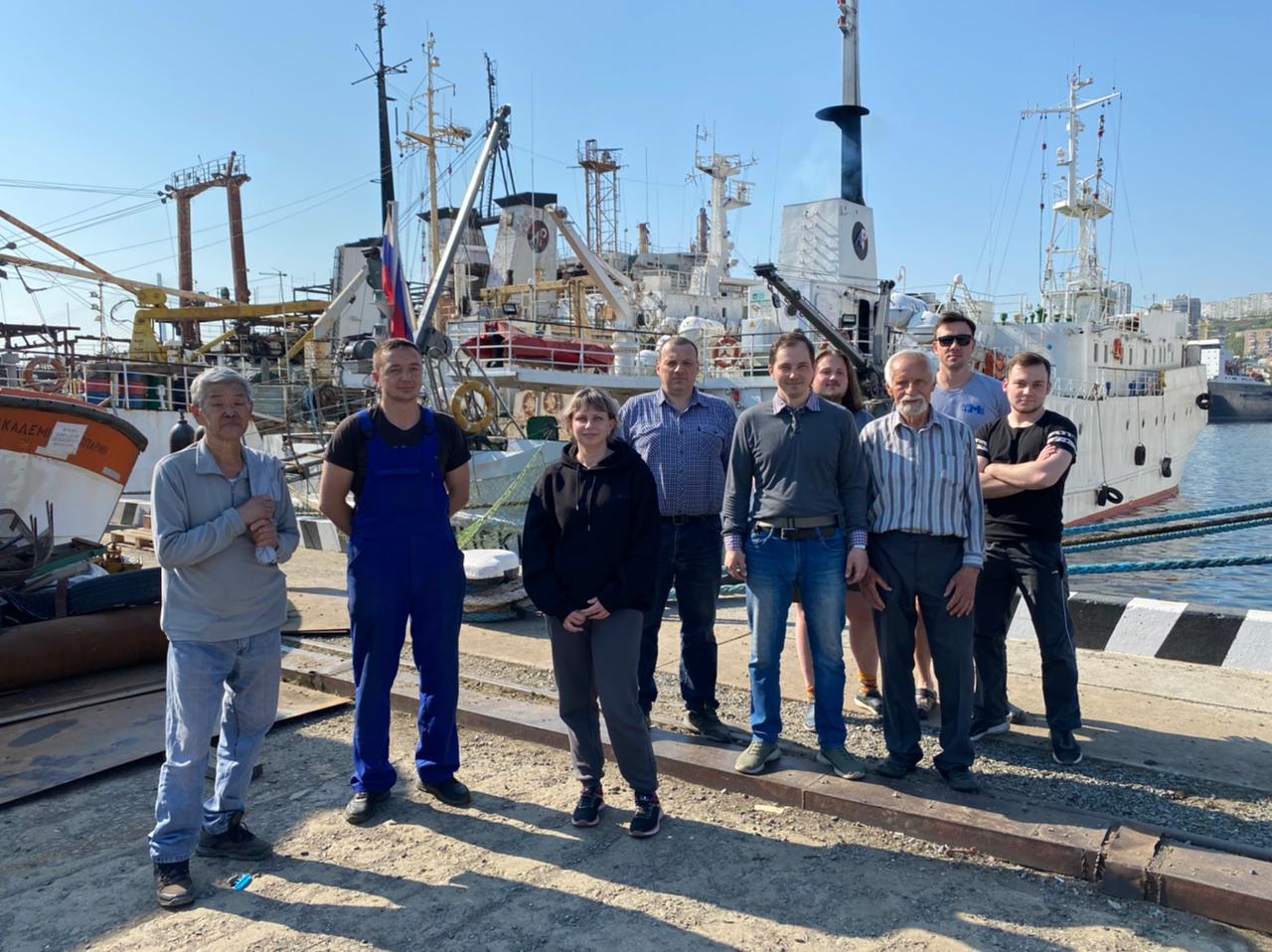 The scientific group before the voyage
The main scientific goals include research of the geological origin of the Tatar Strait, east border delineation of Eastern Sikhote-Alin volcanic belt under the waters of the Sea of ​​Japan and the Tatar Strait. Furthermore, the correlation between the gas-fluid flow distribution and a network of tectonic faults in one of the Sakhalin Island's seismically hazardous regions will be studied.
A number of geophysical surveys of the Earth's gravitational and magnetic fields will be carried out, along with the bathymetric measurements. Besides, oceanographic stations with sediment and bottom water sampling will be performed.
Throughout the sailing route, geophysical surveys, gas geochemical and hydrological studies of the ocean will be carried out to obtain data about the processes observed in the seawater upper layer and at the air-sea interface, as well as correlating field and satellite sounding data.