POI FEB RAS presented four projects in the 7th Russia-China round table reference book
07.07.2022
The 7th online round-table meeting "Russian-Chinese science and technology collaboration for high tech development and implementation" was held on 5 July 2022.
The meeting was facilitated by Russian and Chinese institutions: Ministry of Science and Higher Education of the Russian Federation, International Union of Instrument & ITT Engineers (IUIITTE) and Ministry of Science of China, the Department of Science and Technology of Harbin.
The event brought together Russian and Chinese research and educational organizations implementing strategic research projects of the first priorities for Russian Federation and the People's Republic of China.
The round table aimed to demonstrate Russian, Chinese and joint innovative products and projects of high commercial potential, to discuss challenges and opportunities of innovation promotion, to consider the opportunity of Russian and Chinese university–based training of highly skilled professionals for high-tech and innovative manufacturing.
The 7th round-table meeting reference book: "Russian-Chinese science and technology collaboration for high-tech development and implementation" comprises 160 projects submitted by Chinese and Russian participants.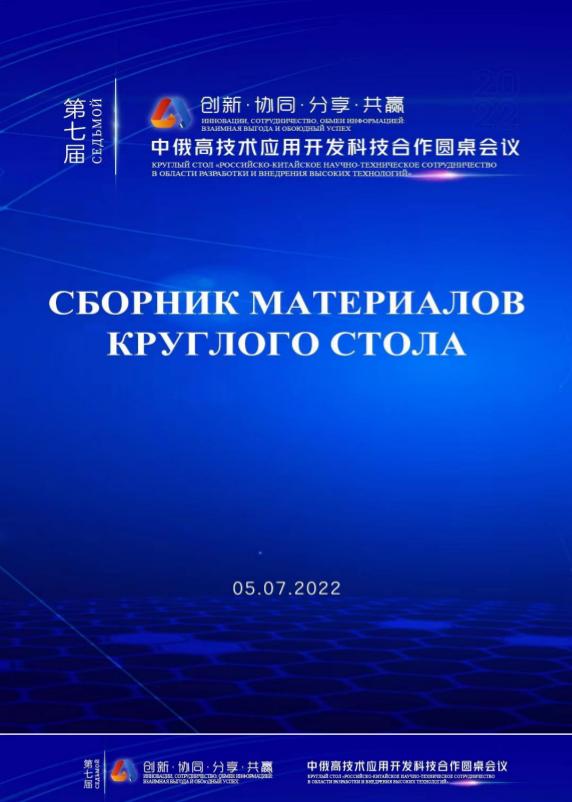 POI FEB RAS presented 4 projects:
"Development, creation and testing of a two-coordinate laser strainmeter", project leader: full member of Russian Academy of Sciences Grigory I. Dolgikh, director of POI FEB RAS;
Gas geochemistry markers of geological process, project leader: Dr.Sc. in Geology and Mineralogy Anatoly I. Obzhirov;
Mobile core-scanner based on mobile X-ray fluorescence analyzer for express analysis of the wet sediment chemistry, project leader: PhD. in Geography Alexander A. Bosin;
Development of an express method for high-resolution colorimetric scanning of marine sediment cores for the purposes of modern lithostratigraphy, paleo reconstructions and forecast, project leader: PhD. in in Geology and Mineralogy Alexander N. Kolesnik.
Download the reference book (Chinese)
The organizers of the meeting expect that the round table outcomes and the content of the reference book will result in further bilateral meetings of entrepreneurs and research project leaders. The dates for such meetings were set: July 20-22.